Mobius: Backup Configuration
The Mobius app allows you to backup your device settings onto your phone to ensure you can quickly re-add your schedule if needed. The instructions below will show you how to do so.
1. Select your Mobius tank and enter your settings using the icon in the top right-hand corner shown below.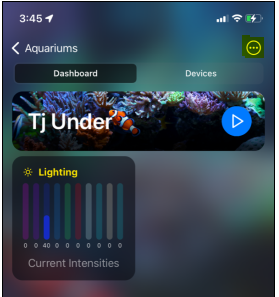 2. Once selected, choose "Settings" then "Troubleshooting"
3. Choose "Backup Configuration" and the screen below will appear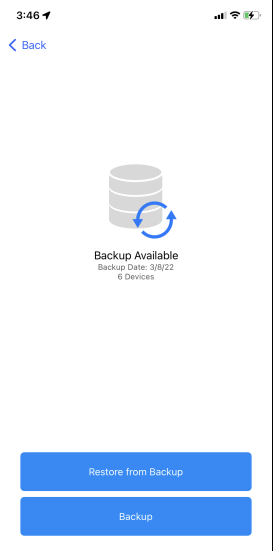 4. Select backup and this will save your device's settings, when you want to restore those settings, simply choose "Restore from Backup"