Mobius: Adding A New lighting Group
Overview
Mobius now allows our users to add multiple light groups in one tank! This feature will let you have Radions follow different schedules, but not need to be separated in separate tanks on your Mobius app.
1. Open your Mobius app and enter your tank
2. Tap on the Setting button in the top right corner and choose "Add a device"
3. Tap on your Radion to select and connect it to your tank
4. Once Connected, choose your "Devices" Tab
5. Click on your "Lighting" tab and tap on the 3-page folder in the top right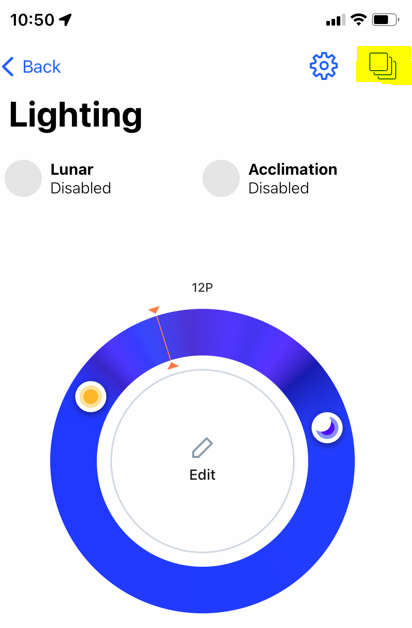 6. Once on this page, press and hold your Radion icon and drag it down to the new group, you can then rename the group and your Radion will show in your tank as a new lighting tab. You will be able to freely program it separate from your existing Radion in your tank.